« Back
Franklin Savings Bank
Address
Contact Information
Hours
Lobby - Monday through Wednesday 9am to 3pm
Thursday and Friday 9am to 5pm
Saturday 8am to noon.
Loan Department is closed on Saturdays.
Drive up - Monday through Wednesday 7:30am to 3pm
Thursday and Friday 7:30am to 5pm
Saturday 8pm to noon.
ATM - Open 24 hours, drive-up at Main Branch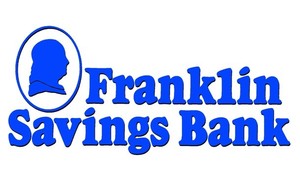 Franklin Savings Bank is a Farmington-based Community Bank with locations in Western and Central Maine. We are proud to be ranked as the Strongest Bank in Maine every year since 1999, according to Weiss Ratings, and consistently rank at the top with other ratings groups, such as BankRate.com and BauerFinancial.com. In 2013, we were ranked as the 10th Best Place to Work in Maine for small and midsize businesses, the highest ranking for a financial institution.